Announcing a new Service

Free Safety Audit of Your Business
GOOD NEWS! CalWorkSafety & HR clients are now eligible for a complimentary safety audit of their firm.
Since 2006, our firm provides professional services throughout California and remote support for locations throughout the United States.
What We Actually Do For You!


Improve Employer's Bottom Line

Master Employee Relations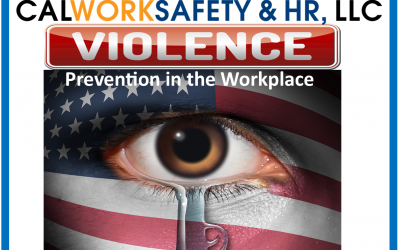 Please Join Our August 18, 2022 ZOOM Webcast:  Violence Prevention in the Workplace & Dealing With Gun Violence  Every employer has seen an increase in violence in 2022. In fact, 45% of all violence is now occurring in the workplace! To help business owners deal...
read more